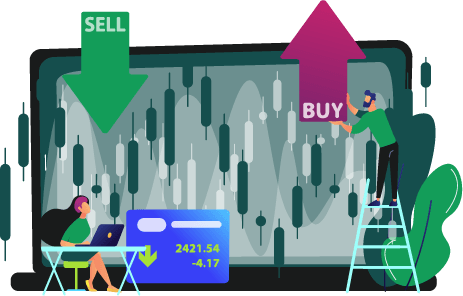 In today's markets, there are intricacies, protocols and trading situations that require quick, comprehensive knowledge and experienced support. MultiLynq's team of industry veterans steeped in leading market expertise, speak the "language" of market participants and provide the next-level technology needed to complete trades on the largest US trading venues.
MultiLynq's technology provides a high-performing, electronic translation gateway that supports every trading protocol and customizable solutions purpose-built for every trading engine.
The fixed income markets continue to become increasingly electronic at a pace which is expected to feverishly accelerate over the coming years. It's a trend that became clear early in the careers of MultiLynq co-founders Patrick Scheideler and Scott Collins. It was also the reason they leveraged their rich industry expertise to transform access to fixed income markets and provide market participants with more liquidity, access, and transparency than ever before. MultiLynq is the answer to a clear gap in the fixed income market, one that no other solution is capable of meeting when it comes to the industry's ongoing demand for efficiency.
With a combination of capital market veteran knowledge and an unmatched technical prowess for financial services, fintech and fixed income, Patrick and Scott founded MultiLynq with a mission in mind to help revolutionize the bond markets, delivering the fastest and most reliable electronic trading solution for fixed income market participants. Fast forward to 2021, and MultiLynq has a number of well-known principal trading firms using their platform to provide seamless access to the full range of fixed income ECNs. It's just one of the ways that MultiLynq delivers a professional-grade trading network to the industry.
Patrick Scheideler
Co-Founder
Patrick is a Co-founder of MultiLynq. He most recently consulted for MTS Markets International for a year, aiding in their efforts to transition MTS BondsPro to a new technology platform. Prior to that, he spent ten years as the COO at InterDealer Trading Solutions, where he leveraged his experience in the fixed income markets to identify new business opportunities, expand InterDealer's product offering, and grow the firm from a four-person start-up, while overseeing ongoing daily operations.
Patrick started his career at Lehman Brothers as an agency trader and later moved to Deutsche Bank for three years.     
A New Jersey native, Patrick has traveled the globe throughout his career, spending time in Tokyo with Deutsche Bank where he was responsible for agency trading and marketing back in 2003.
Patrick holds a BA in Mathematics from Boston College.
Scott Collins
Co-Founder
Scott is the Co-founder of MultiLynq. Before co-founding the company, he worked alongside Patrick as CTO at InterDealer Trading Solutions for nearly 15 years. At InterDealer Scott led the development of electronic trading platforms for multiple products and workflows and APIs to meet their client's requirements.
Scott brings over 30 years of experience as a technology leader at top-tier financial technology companies. Previously, he was Chief Systems Architect at BGC Partners / EuroBrokers where he focused on the automation of various trading desks globally. These processes included streamlining trade-capture / clearing processes and order management and price distribution systems. 
Scott holds a BS in both Computer Science & Business from Rutgers University. 
Multilynq has a high understanding of the market, the buy & sell sides, customer requirements and network requirements. The thing that separates Multilynq from the rest is speed, they are very quick and easy to integrate and adapt. Multilynq has been a great partner, consistently helping us to push deals across the finish line.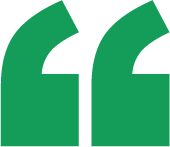 What is MultiLynq?
MultiLynq provides fast and easy access to electronic fixed income trading. Our APIs and next-level technology remove barriers, provide a single point of entry, and allow users to perform smarter, more efficient trades.
What problem is MultiLynq solving?
MultiLynq's APIs enable credit and municipal bond market participants to reliably access liquidity, eliminate time to market, lower cost and remove complexity barriers. 
Who are MultiLynq's target audience?
MultiLynq is built for any trading desk seeking access to the electronic fixed income markets.
What venues does MultiLynq support?
MultiLynq is live with ICE BondPoint, ICE TMC, Liquidnet, MarketAxess, MarketAxessLive Markets, MTS BondsPro, Neptune, Tradeweb, Tradeweb Direct, Tradeweb Sweep, and UBS BondPort.
What asset Classes does MultiLynq support?
MultiLynq can provide venue access for any fixed income product. 
How is MultiLynq different from other electronic trading Solutions?
MultiLynq is currently the only fully customizable API solution that is live and in production with the top credit and municipal bond trading venues in the US. Our flexible technology solutions and industry expertise provide a quick and easy implementation, saving users time and costs.
What Workflows Does MultiLynq Support?
MultiLynq supports every trading protocol, including Quoting, Order Routing, Market Data, RFQ (initiating and responding), Auctions, and post-trade STP/Drop Copy.
Contact MultiLynq today to find the right solution for you